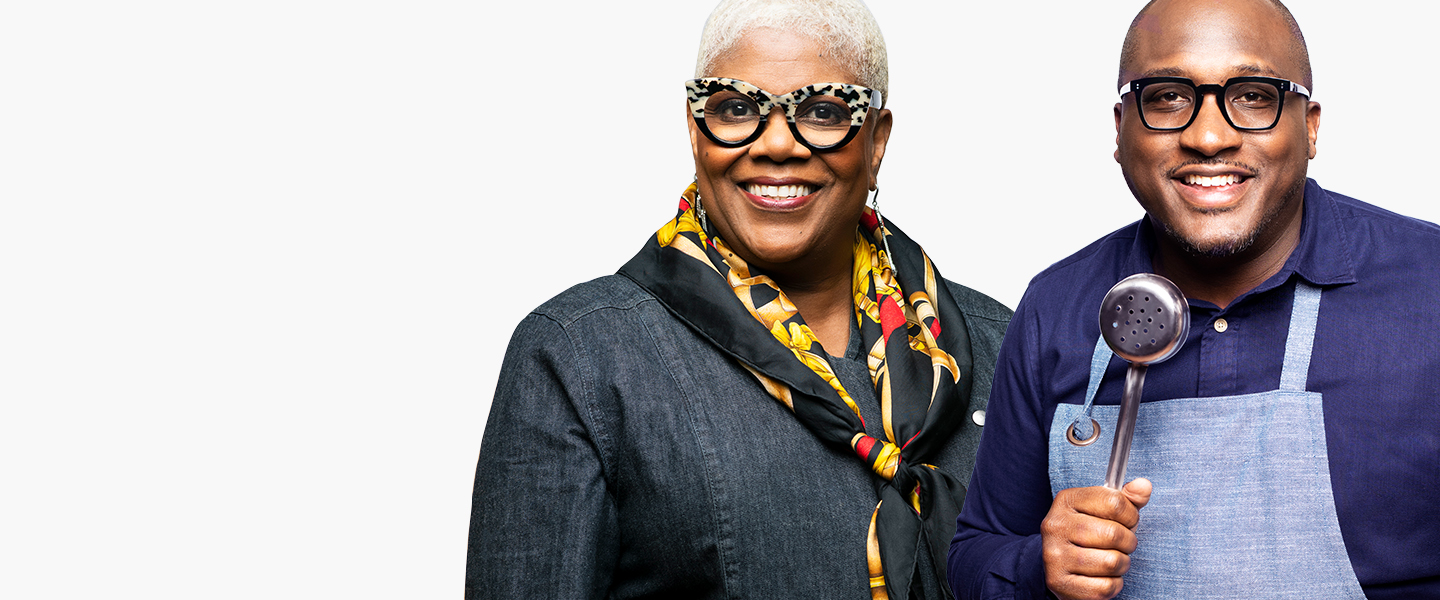 Black History Month
This Black History Month, we join Chef Deborah VanTrece and restauranteur Zak Wallace as they take us through Atlanta's landmarks and neighborhoods that defined their culinary journeys. Explore the history and visit places that give rise to pioneering traditions and continue to inspire future generations of Black chefs.
Atlanta's living history: a new culinary tradition. 
Meet the trailblazers.
Deborah VanTrece
Chef VanTrece began her culinary career in 1994 when she graduated as the valedictorian of her class at the Art Institute. Working as an executive chef for a catering company by 1996, Chef VanTrece enjoyed great success during the Centennial Olympics in Atlanta. Now Chef VanTrece is the owner and culinary creative director of numerous award-winning restaurants in the Atlanta region, including Twisted Soul Cookhouse & Pours, Oreatha's At The Point, and Serenidad. Her dishes are rooted in soul food, elevated with her trademark international dining flair. 
Zak Wallace
Zak Wallace is the founder and owner of Local Green, an eatery that provides plant-based cuisine to communities in Atlanta and Orlando. Born in Southwest Atlanta, he grew up in a food desert and saw the effects of food insecurity firsthand—how poor eating habits negatively impacted the health and well-being of his community. In 2017, he decided to make a difference. Starting with a Local Green Atlanta food truck, Wallace communicated awareness for tasty, fulfilling plant-based dishes throughout Atlanta's historic Vine City. Now, he is taking his vision and mission beyond Atlanta, having opened a new location in Orlando.  
Pioneering recipes.
Enjoy recipes that chart a new culinary tradition.
Recipe courtesy of Chef Deborah VanTrece.
Recipe courtesy of Chef Deborah VanTrece.
Recipe courtesy of Zak Wallace.
Recipe courtesy of Zak Wallace.
---
Get an honest take from our customers, community members, associates, and leaders on how Dr. Martin Luther King's legacy bonds us together.
---